The Yoga Ritual
3835 E Thousand Oaks Blvd.
Suite P
Westlake Village, CA 91362
Meet Your Ritual Teachers
All of our teachers are trained, certified and ready to support you with your Ritual practice.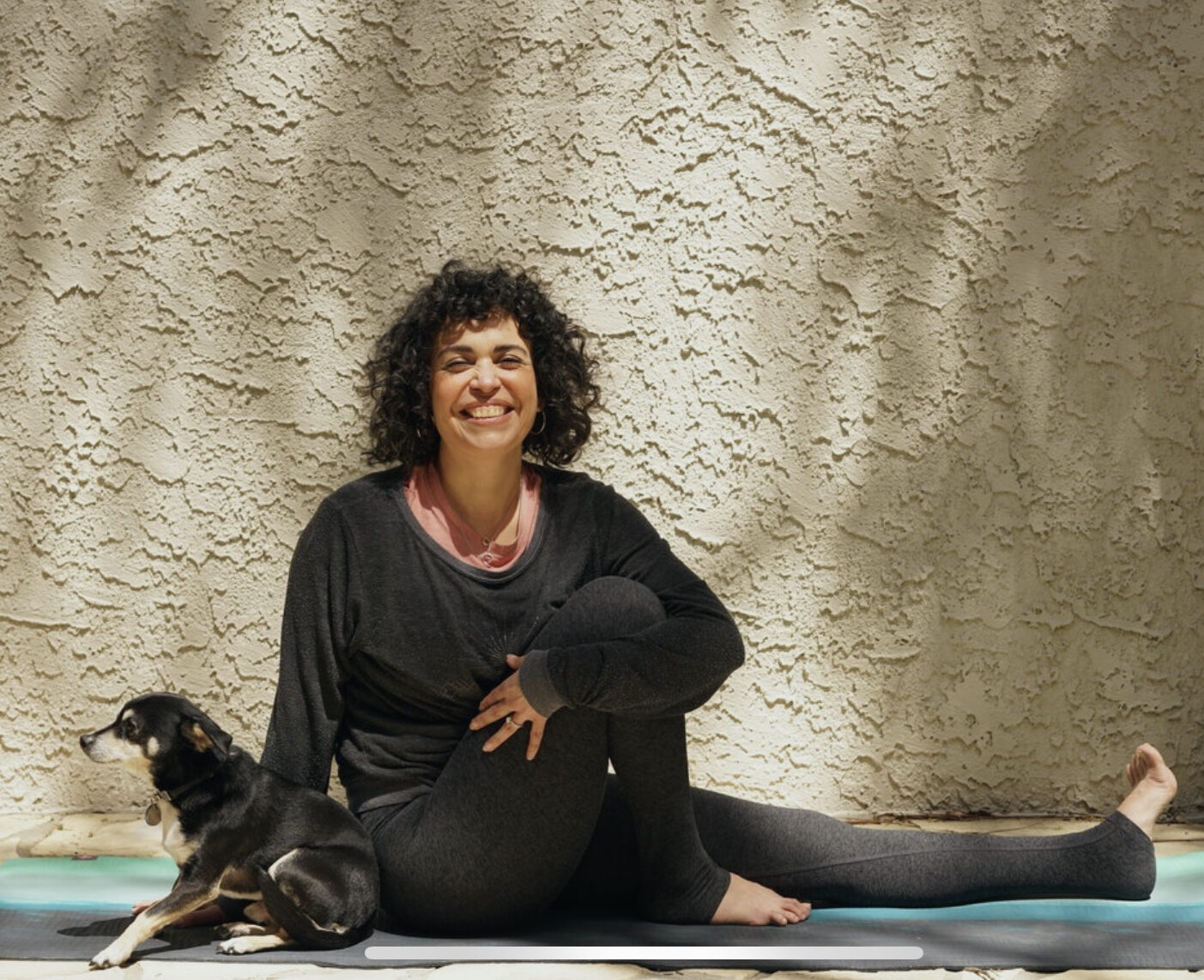 Andrea Flores
Andrea found Pilates 20 years ago when a debilitating illness left her barely able to walk after over 17 years of being a fit and accomplished dancer. She was able to strengthen and create balance in her body that made her stronger than ever before. From her rehab with Pilates, she became certified and continued as a dancer and fitness instructor with emphasis on rehabilitation to help others achieve the same results. Classically trained, Andrea is one of the most sought out instructors by Physical Therapists and studios in the Pilates field for being able to read the body in front of her and having the knowledge to be versatile and dynamic so the client continues to evolve. After completing her 500 RYT she has created classes that combine both Yoga and Pilates for her students that love both methodologies and strengthen their practice. When you take her classes you will feel connected, strong and challenged. Most important of all you will have fun!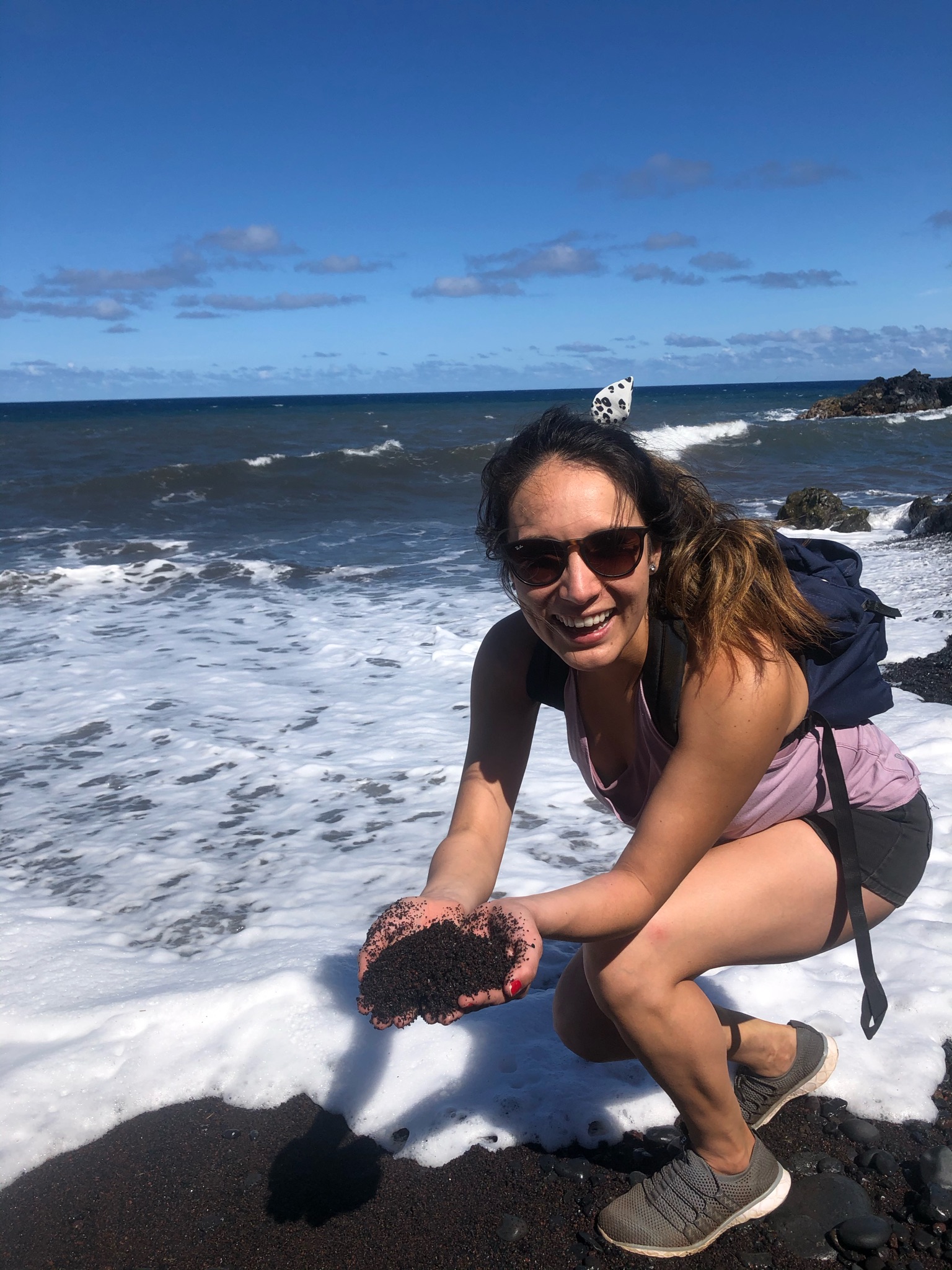 Corina Silva
Yoga came into my daily life during college when I suffered a running injury that left me in crutches. At the moment, I was devastated but it was the start to something greater. I learned to be still, listen to my body and overall made me stronger in all aspects of life. You name it, yoga helped me through it. Today, I get to share my love of yoga with others. I create space to come as you are, work through mental barriers and ultimately connect with your breath. Paired with some good beats and community, nothing else can compare.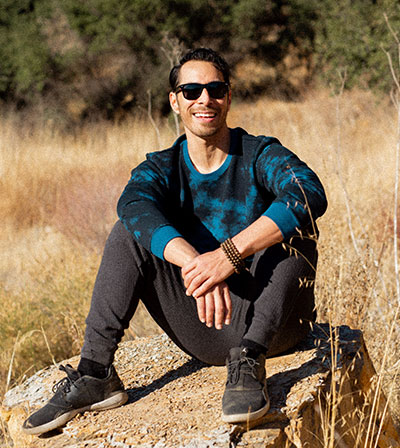 Doug Milliron
Yoga was something that I discovered while in graduate school, simply a way for those in the program to warm-up one's body and gain flexibility. Once I moved to Los Angeles my need to practice led me to a class, then a membership, then a teacher training and finally teaching. I have been blessed to lead people through their yoga practice for the past 6 years. During those years I have taught over 2000 classes including opportunities to work with the LA Dodgers, LA Rams, Lululemon, Sierra Canyons High School Basketball Team as well as many other groups around California. My style of teaching is playful organic movement with inspired themes. This naturally leads to creating a deeply whole experience that links us to the moment.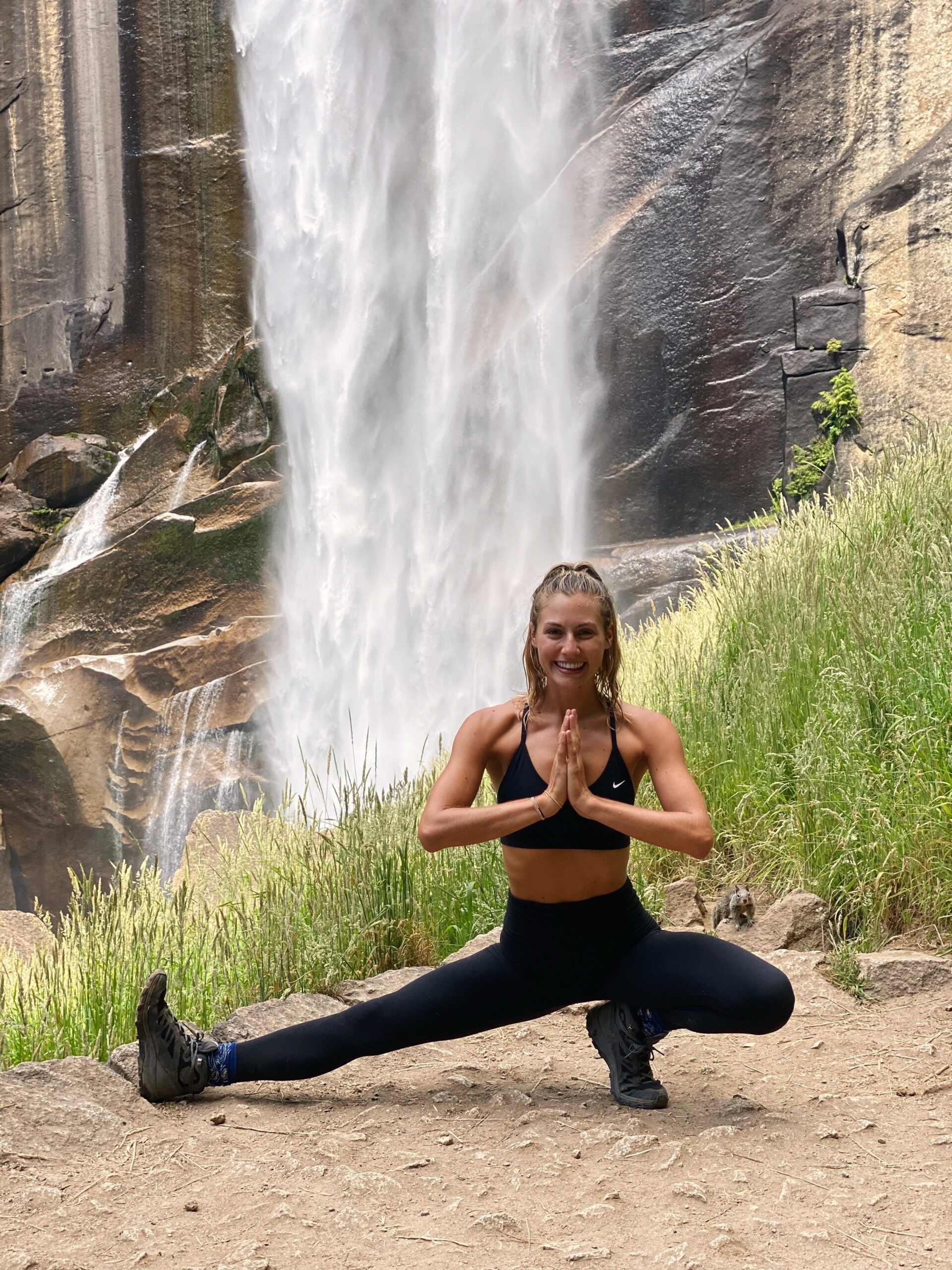 Emily Sutton
I grew up dancing and moving my body since I was 3, so it's only natural I fell in love with yoga too! I got my 200 hour yoga teacher training in 2018, and have been deepening my practice ever since. I specialize in vinyasa/power yoga, yoga sculpt (with weights) restore/yin, meditation, and sound healing . My classes are challenging yet fun! My goal is to get you out of your head and into your body, release any blocked energy, and learn how to flow with life on and off your mat!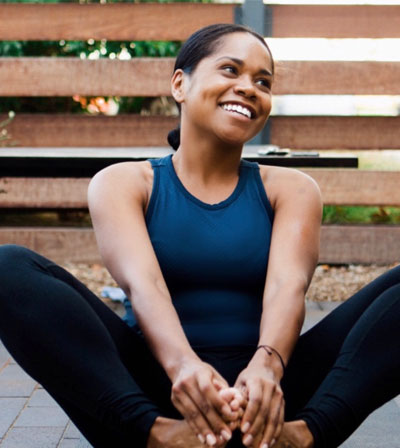 Janelle Johnson
I have been practicing yoga and its methods since 2008. I resonated with the feeling of confidence, peace and love; the practice gave me. From teaching my first class in Seattle, I have continued to appreciate my students and being a student herself. My life has taken me to live in and experience all four corners of the United States, as well as 4 ½ years in Europe, mainly London. Yoga is one thing that I have been able to take with me through the many facets of my life. I love sharing the feeling of stability and grounding that yoga has given me. I can't wait to get in the room with you!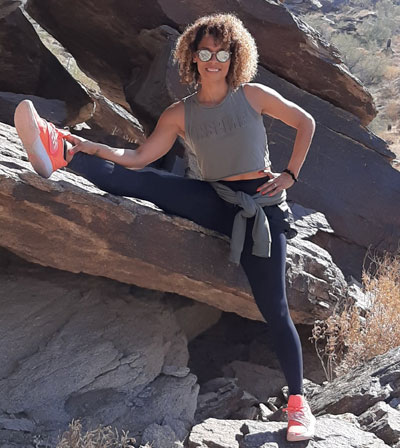 Jessica Brown
A small-town girl from Texas but I love the grandness of life. I'm a mother of two daughters, married to my best friend, and have lived in 8 different countries. Being an athlete for many years has taught me dedication, commitment, and perseverance. Practicing yoga daily is a graceful way for me to explore, notice, mend, seek space within, and shine light on the places that are exposed through the breath. Finding the path of yoga continually humbles me. As a life-long student of the practice seeking growth and deeper connection, I have been gifted the opportunity to teach the practice to others. My classes are expansive, energetic, passionate, yet sprinkled with moments of deep inner connection and awareness. My intention is to create a space for students to be fully present and engaged while peeling away the layers of the self to reveal the authentic self.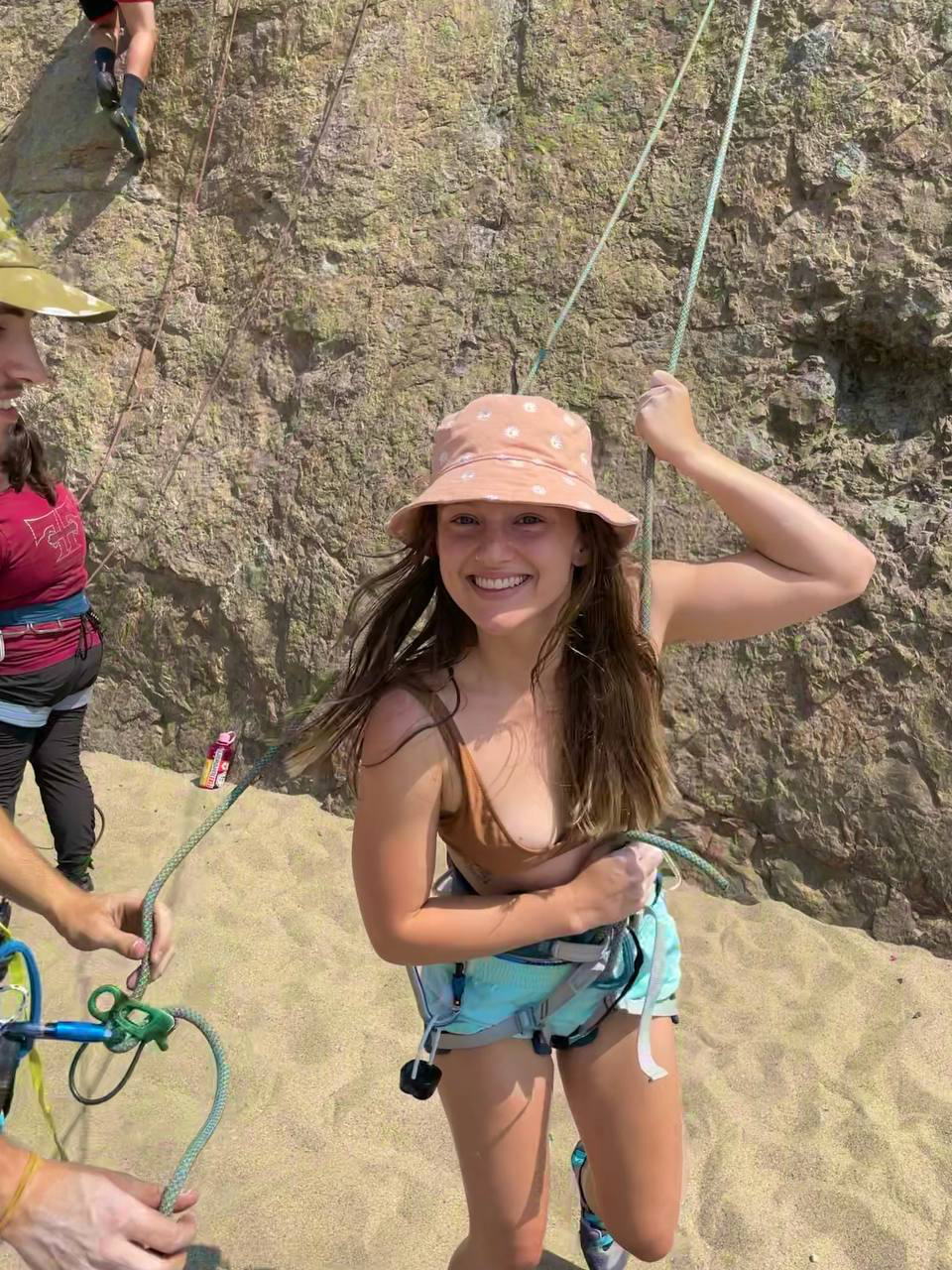 Julia Venable
With her background in vinyasa flow, hot power yoga, yoga with weights, restorative/yin, as well as reiki and mindfulness, Julia will take you through an hour of connecting with your mind, body, and spirit. Incorporating mindful sequencing, a bumpin' playlist, and a spirit of playfulness throughout class, you will leave your mat feeling refreshed, sweaty, and happy.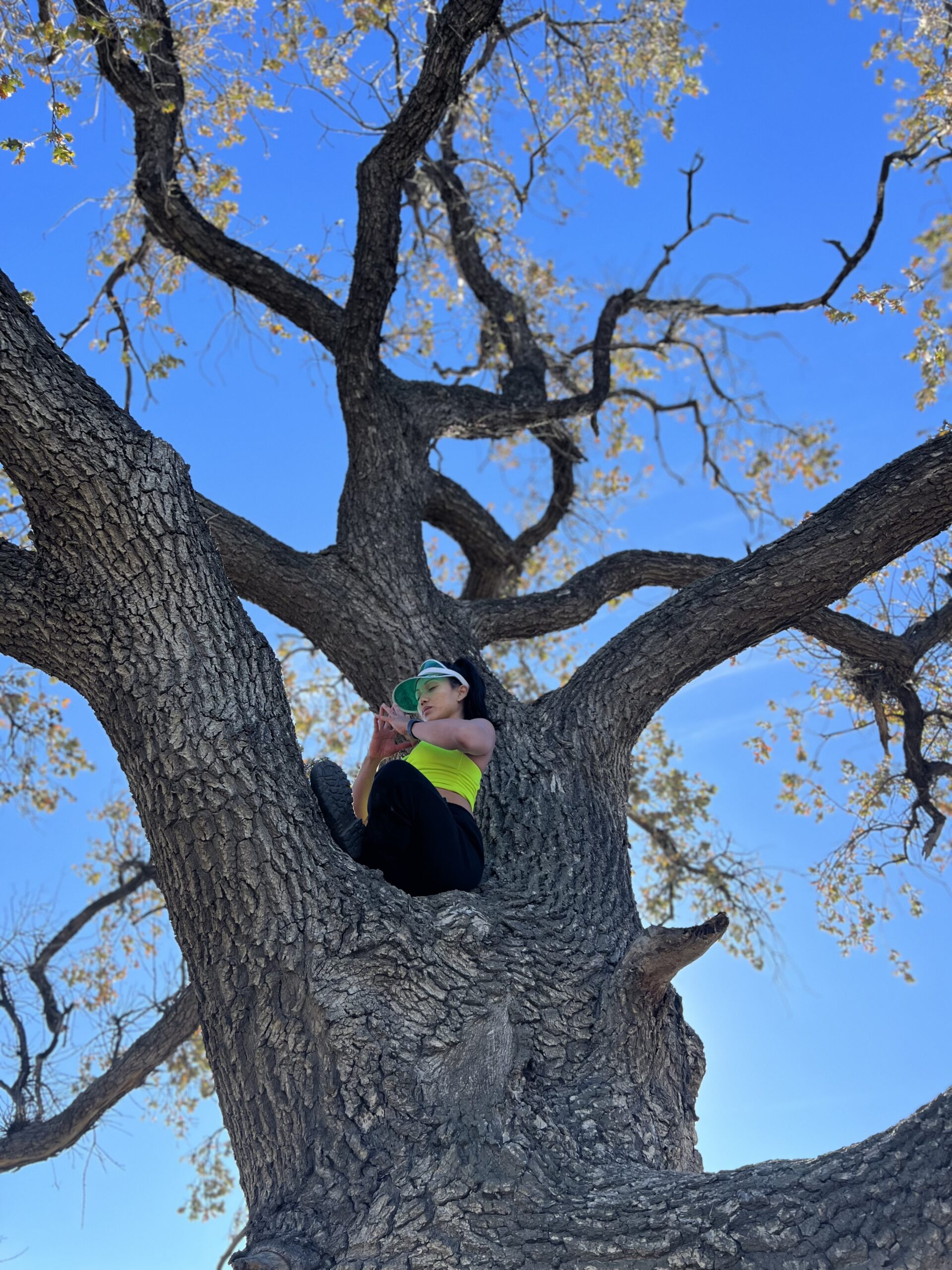 Karen Pascual
Yoga was an experience I came upon as a fun elective in college, into a life long journey of salvation. A dark, despairing moment in life brought me back to a yoga practice, and through the physical demands a mental shift was created. As the spiral of self discovery spins, whenever tumultuous seasons of life presented themselves (which have been many, some more intense and highly charged than some), the practice of yoga, in all its forms, has been my saving grace. In over the past ten years I've dived deeper into study and skill, incorporating the tools gained to better teach and serve. 200hr RYT, Pilates, FRC, NASM, breathwork + meditation facilitator - here to help you find you.
Mandy Castillo
Mom of 2 and wife! I have been practicing yoga for almost 10 years, and want to share all I've found in the practice including getting to know my inner true self, finding the present moment to land in, the most beautiful connection with the breath, getting in tune with your intuition and what you need in the moment and just feeling better overall and making connections within the community!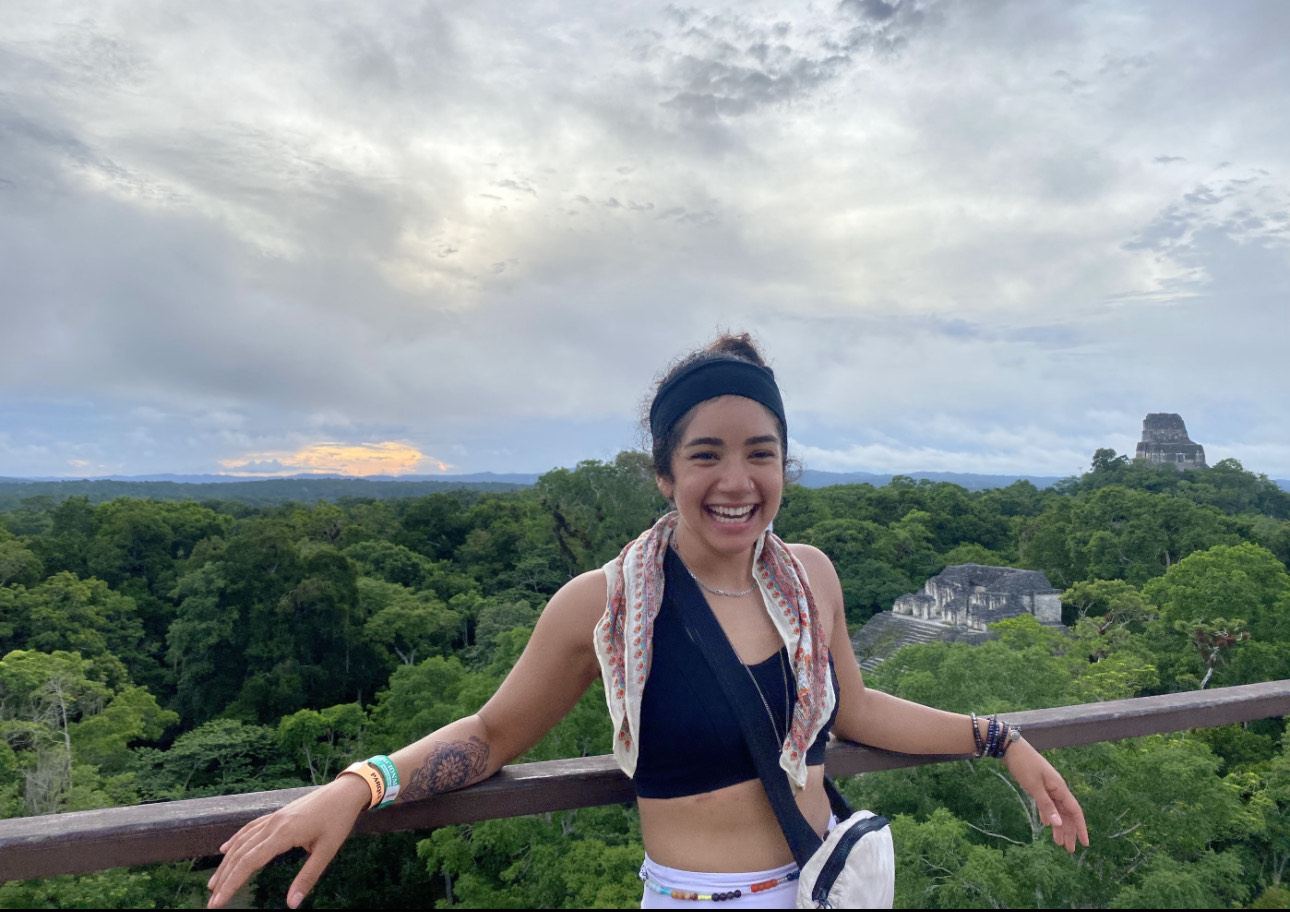 Manisha Kaur
Manisha Kaur is a passionate advocate for holistic health in our community. Believing in the essential connection between mind, body, and soul, Manisha continuously seeks personal growth and self-improvement through her yogic practices. With a background in dance & mobility training, her yoga journey began four years ago when she discovered Ashtanga Yoga, which only sparked her curiosity to explore other styles like Hatha, Yin, and Meditation. Manisha's dedication to expanding her expertise led her to obtain a 200-hour certification at the Doron Yoga & Zen Center in Guatemala, where she delved into Ashtanga Vinyasa, anatomy, and Zen practices. With her Indian and Honduran heritage, Manisha effortlessly combines her diverse background with holistic healing, allowing her to connect deeper with her students by creating a safe space always. As your friend, neighbor, and teacher, she is committed to guiding you through a practice filled with healing energy, dedication, compassion, and light.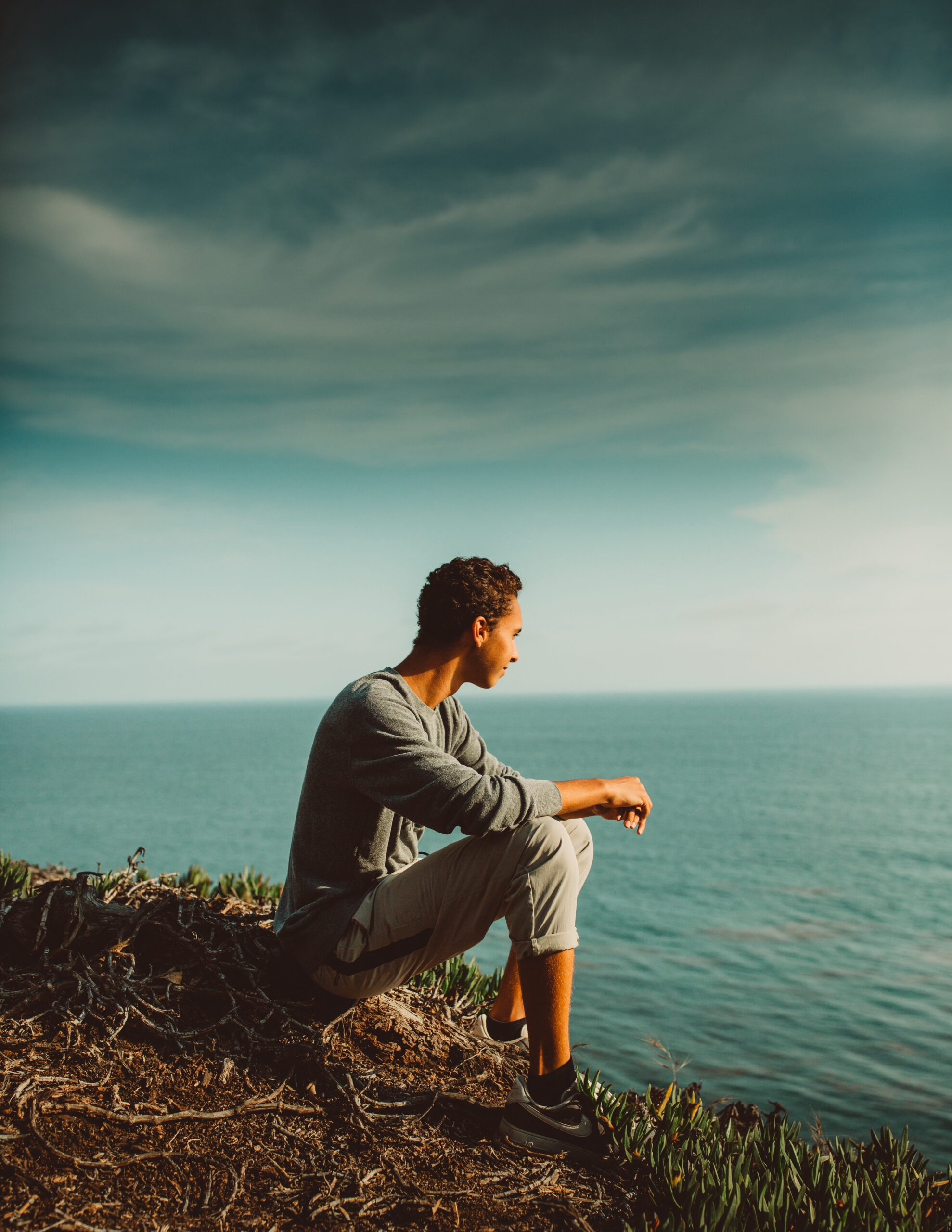 Mateo Kest
Since the day I was born, I've been exposed in yoga everyday. It wasn't until I was 15 that I decided to immerse myself in a teacher training. Now at 18, I've developed my own unique style of yoga. When you come to my class, you can expect a fun infusion of power, vinyasa, cardio, and of course, your focused breath!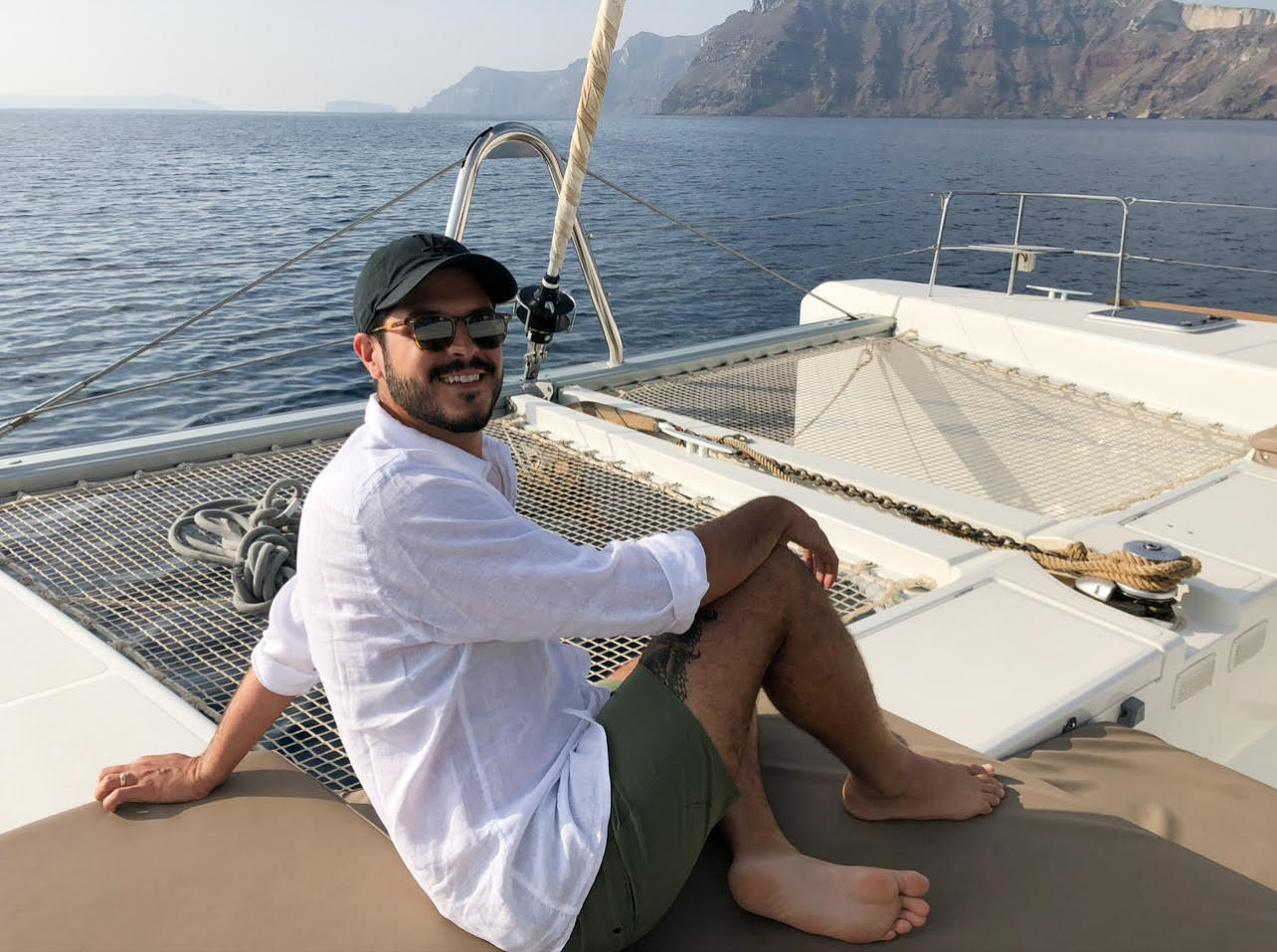 Mike Scalise
I started practicing yoga over 16 years ago and like many things in life my practice had its ebbs and flows. My passion and deep rooted love for yoga came back after moving to Venice and quickly led me to teacher training where my sole intention was to deepen my practice and understanding of yoga. Plot twist, here I am teaching, sharing a passion for connectivity through a practice that I love and look forward to sharing with you. In my classes you will be challenged and pushed to your edge but balanced by a sense of serenity. Off the mat I am a father, husband and full time professional who loves to be in the kitchen cooking with good wine, traveling to new places, soaking up the warm sun on a beach and spending time with my family. I look forward to meeting you in the studio on your mat!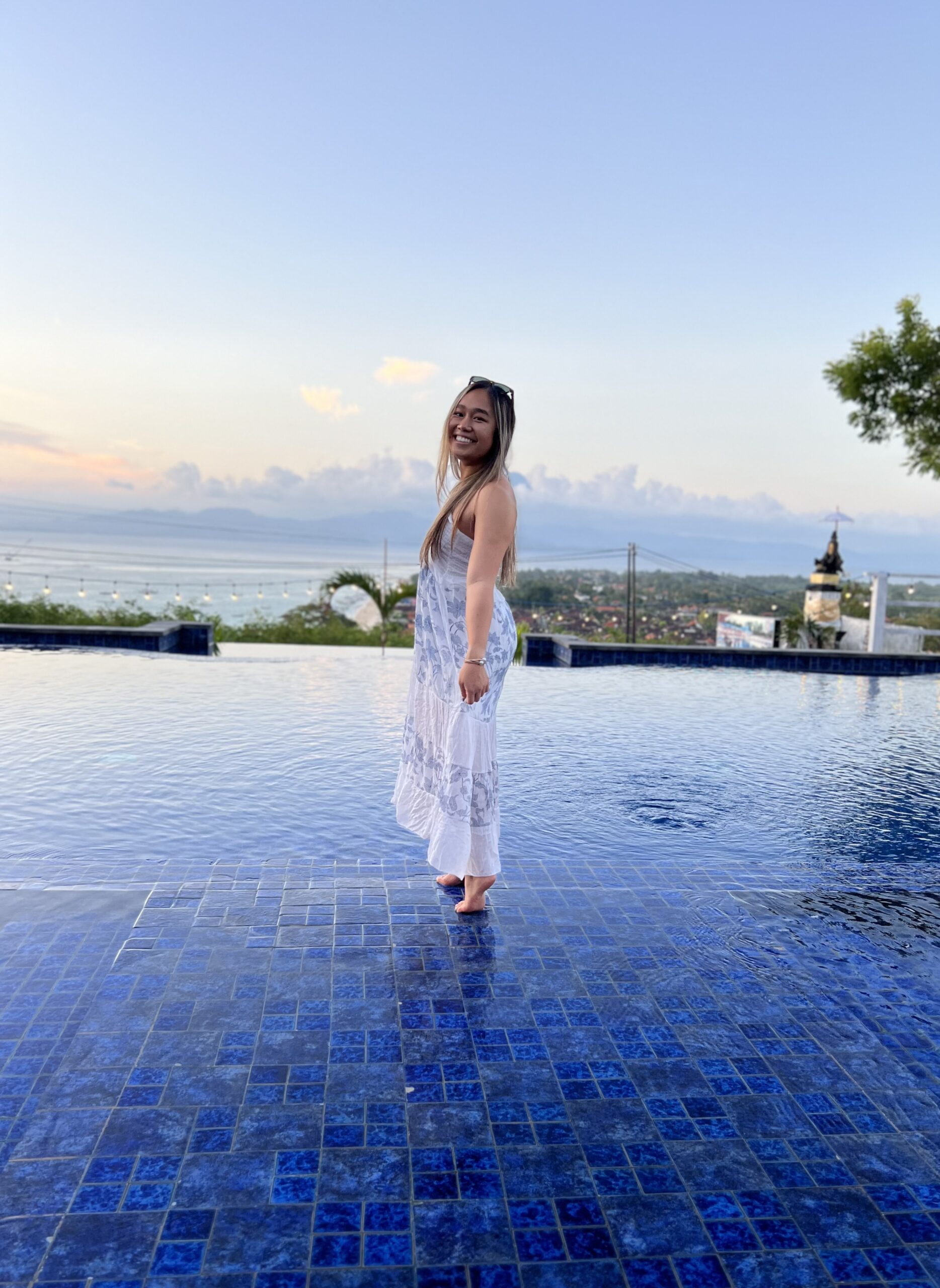 Monique Demaisip
I was exposed to yoga (as restorative stretching) at an early age. As a competitive gymnast from childhood to my mid-teens, and as a diver throughout college & beyond, I had always viewed it as a form of physical recovery. It wasn't until I found The Ritual in 2022 that I was inspired to consistently show up on my mat. This studio & community are truly something special. After taking my first Free Flow (& Ashtanga) class, I was hooked! In May 2023, I completed my 200-hr, Ashtanga-focused yoga teacher training in Bali. It was one of the most transformative, eye-opening experiences. I am so grateful to be able to now share my love of yoga through teaching.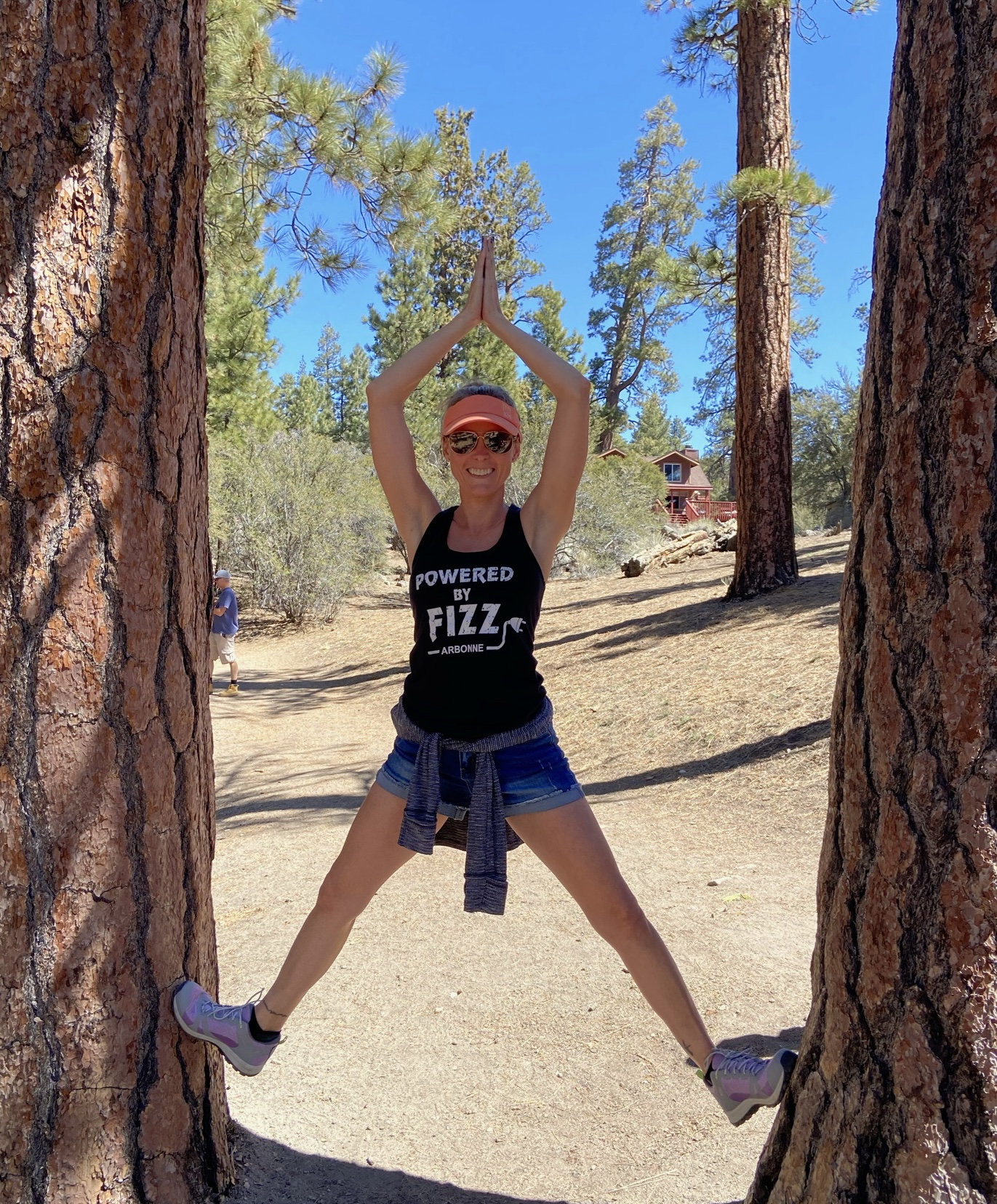 Natalie Bannan
I fell in love with yoga after the first class I took. Being a wife and mother of 3 constantly keeps me on my toes, and my yoga practice is a way to calm and center myself. Yoga has taught me to bring those calm and centered feelings from my mat to my everyday life. Through yoga I have awakened a trust in my body, my practice, and myself that was not there before. I am grateful for the ability to share yoga and all the benefits it has to offer with others. Mindful movement, breath work, balance, alignment, and focus are key factors in my approach to teaching. My goal is that every student feels their strongest inside and out and walks away from class feeling better than they did before.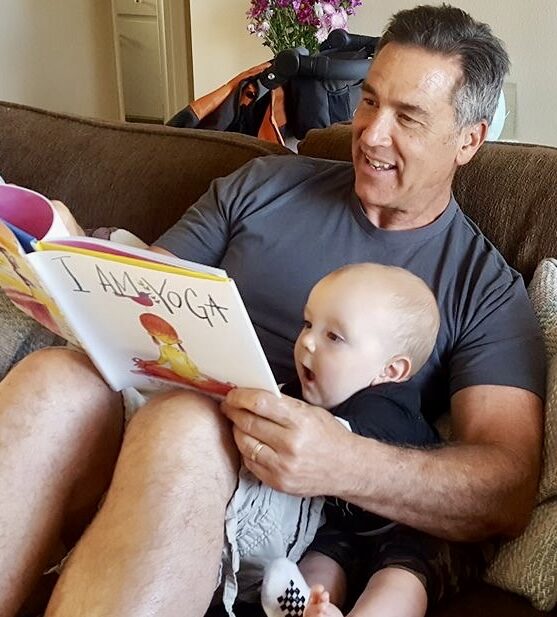 Ron Oatman
I have been a career firefighter for nearly 40 years, and a lifelong martial artist / instructor. 10 years ago, I began practicing yoga with the sole intention of "stretching" my beat up back. I quickly realized that there was much more magic in practicing yoga than stretching. I would leave class invigorated physically, mentally, emotionally, and spiritually. I immersed myself in the lifestyle, practicing; Hot Yoga, Vinyasa, lyengar, Ashtanga, Tai Chi, and studying yoga philosophy. I incorporated my yoga into my martial arts and into my everyday life. In 2018, | signed up for 200 hr Yoga Teacher Training, to better my yoga practice and to share my passion with others. I describe my teaching style as yoga, with a martial arts flare, taught with a compassionate command presence. I call it Peaceful Warriors.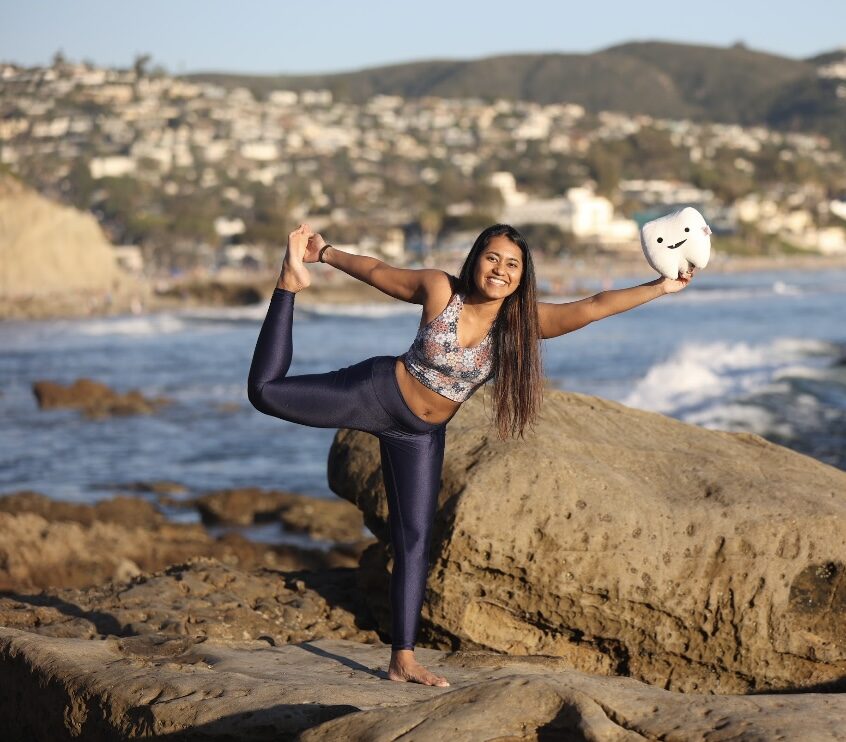 Rutu Shah
I'm passionate about yoga because it truly helps me turn inwards and get to know my mind and my body better - it pushes me to be the strongest version of myself on and off my mat! When i'm not practicing or teaching, I love to travel, cook, create, read, hike, go on adventures and try new things!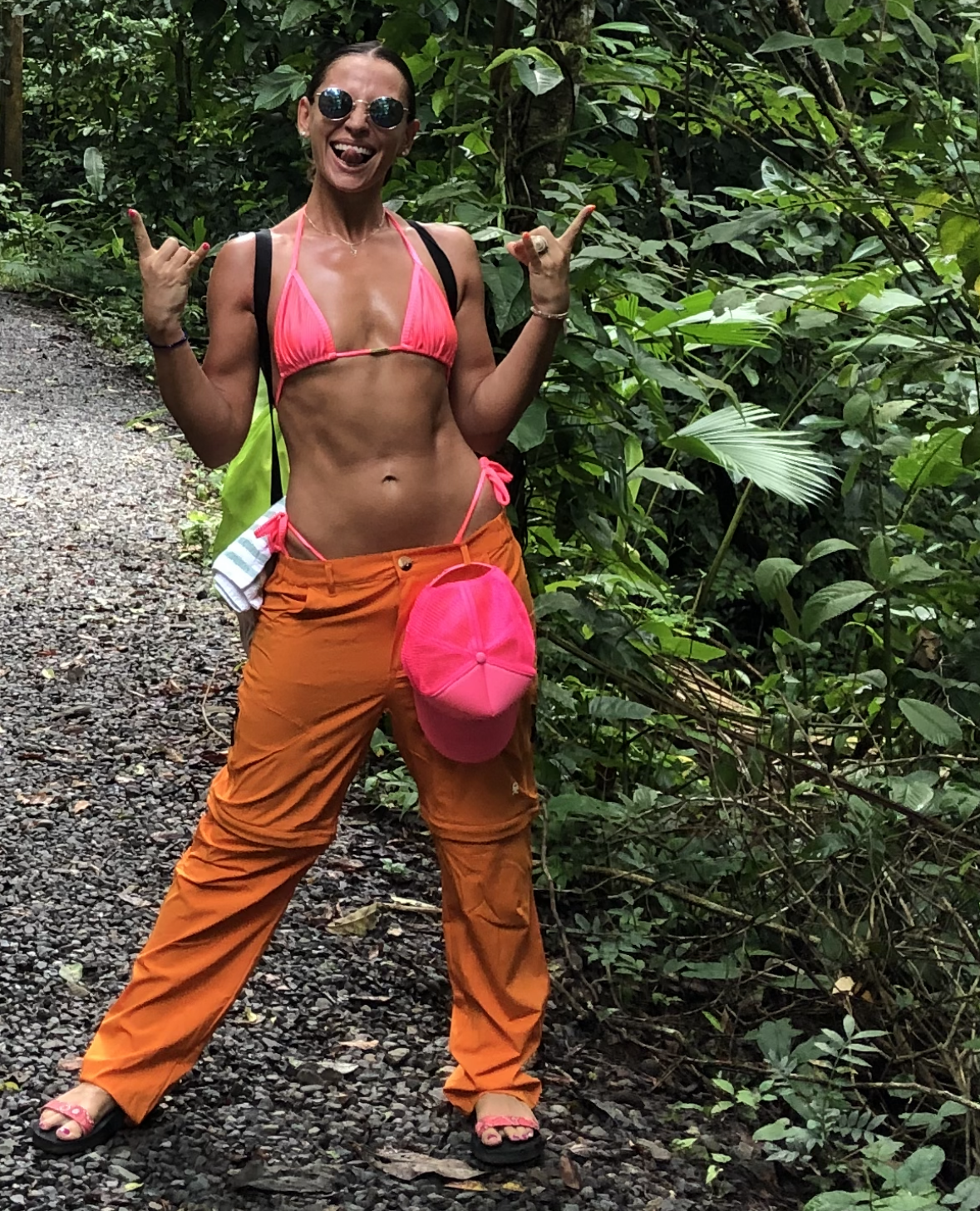 Spencer Emanuelle
My mom introduced me to yoga and meditation as a young child. At night before bedtime, she would read me excerpts from Deepak Chopra, Eckhart Tolle, Gandhi, and Thich Nhat Hanh, but I didn't start my own practice until Freshman year of college. The practice helped me deal with the ever growing list of hard, human life experiences I'd stored in my bones and psyche. After pursuing professional singing I found the stress of the industry, constant comparisons and criticisms, and relentless rejection had lowered my self worth to next to nothing. Practicing yoga regularly and completing my YTT in Costa Rica with Jonah Kest completely cracked my heart wide open. It broke me, it built me, it transformed my way of thinking. I actually began healing. That is what I hope to give any student who takes my class: The process to begin healing. You will leave feeling powerful, strong, courageous, and DRENCHED. You are such a gift, and I am here to help open you up.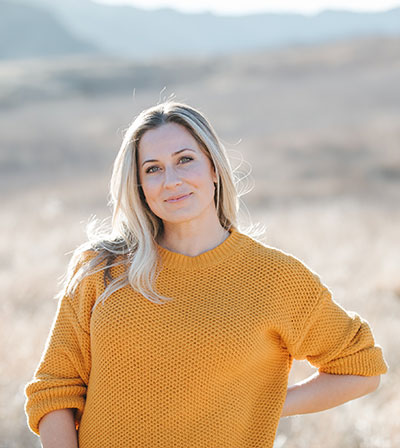 Stacy McNeal
As someone energized by music and appreciative of the freedom to create, I am passionate about sharing yoga with you! My classes offer a playful approach to an ancient system that allows for a form of therapy in motion. Backed by a warm, dark environment and set to oftentimes whimsical playlists, I encourage you to witness how your thoughts are processed and to develop an awareness of your body in space, in each moment, with encouragement of your breath.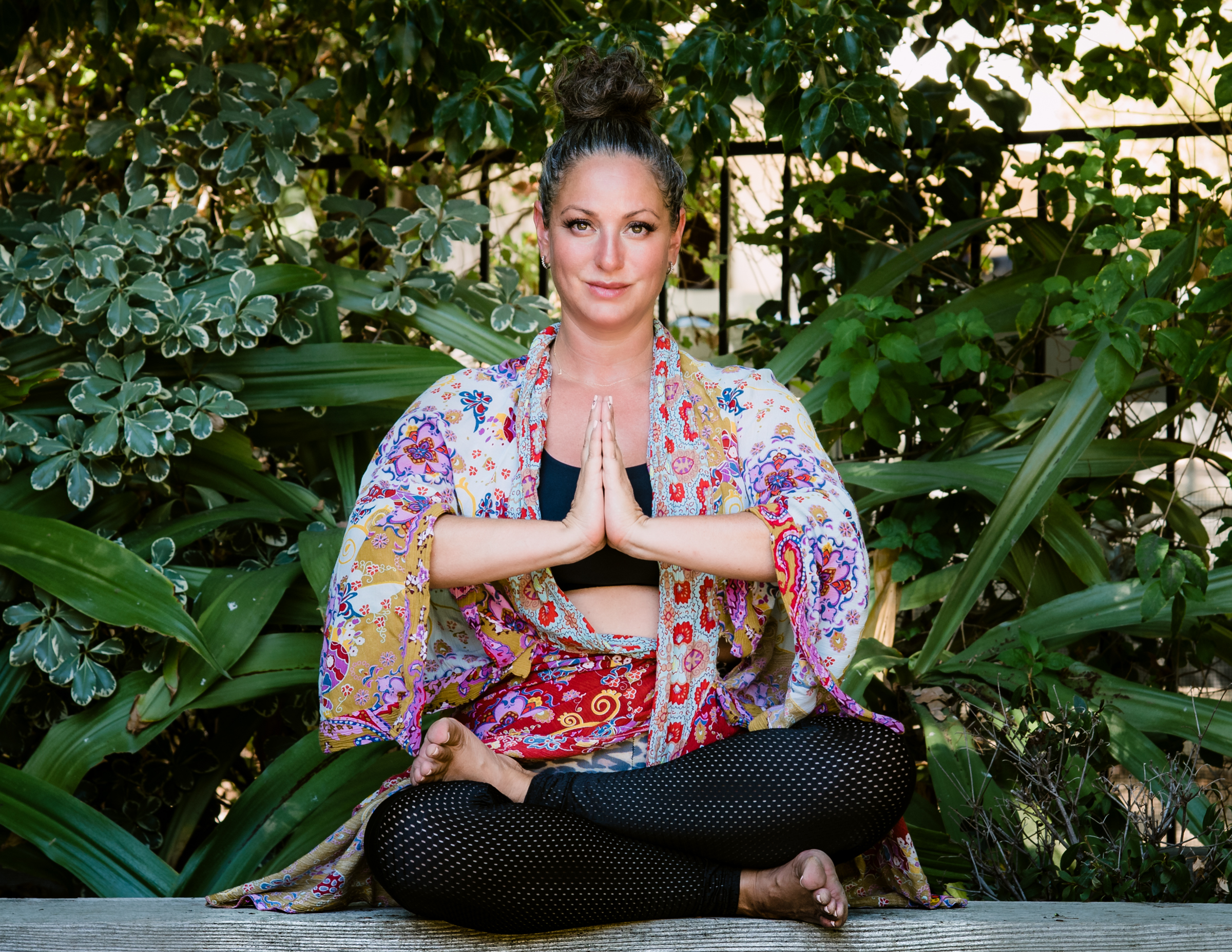 Tara Smith
Tara Smith has been practicing yoga for two and a half decades. Her main love has always been the hot 26 sequence but over the years she has added the joy of developing vinyasa flows and yin class's to her yoga clientele. In 2010 she received her first 200 hour certification in the 26&2 sequence and has been teaching and learning ever since. With over 6000 studio hours taught and a daily practice she knows first hand the importance of what yoga can do, knowing the impact yoga has had on her physically, mentally and spiritually, it is something she takes great pride in giving to others. Guiding students practices, watching them grow and develop: each yogi finding their own mind body breathe connection is the ultimate reward.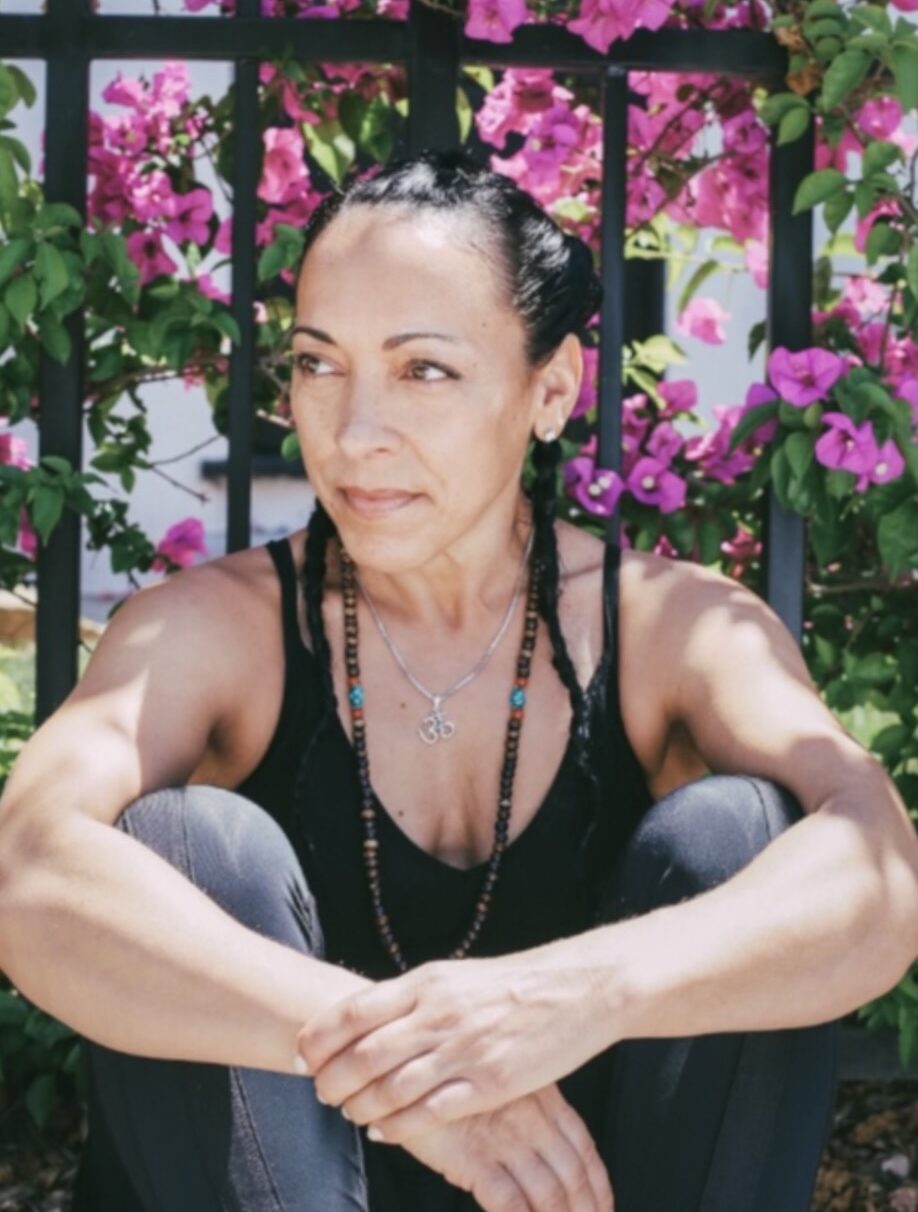 Teresa 'Tee' Lebron
As a retired Dancer of stage, film and television for 15 + yrs. throughout my career I was exposed to Yoga and would practice when I could in between dance jobs. It helped me to maintain and balance Mind, Body and Spirit. In time I truly fell in love with the practice. It not only replaced dance for me and healed me from some curve balls life tends to throw, it lead me to understanding my passion, my purpose. Today I am a better person all around as I continue to learn and grow through Yoga. Yoga not only for me but for others I have witnessed has proven to be life changing physically, mentally and emotionally. It can take you through anything. It keeps you focused, keeps you strong and grows you in so many ways. An amazing recipe for achieving so much for one's Life as someone new or a veteran to the practice. For me… I cannot live without my Faith or my Yoga and being able to share and spread this wealth of knowledge and experience is a dream come true... I am so happy to be part of the The Ritual family and our growing community. I so look forward to the fun, growth and the Yoga Love we will all be sharing!